Here's a fact you might not know: over the last 20 years, termites have caused more damage to Australian homes than fires, floods and storms combined. No wonder termite damage is excluded from most home insurance policies!
These highly destructive pests infest Adelaide homes in large colonies to feed on timber frames, walls, under floorboards, and any other wood fittings within your house. With colony sizes ranging from 100,000 to 2 million termites, by the time you notice any signs of damage it is usually far too late.
In fact, a colony of 2 million termites is capable of entirely destroying a house within 2 years.
Fortunately, it's not all bad news: there are some steps you can take to drastically reduce the risk of an infestation and safeguard your current or future home.
Termite prevention when building a home
If you're about to build a home, your termite risk management starts now. It's important to use termite-proof materials like concrete slabs and steel frames, and we highly recommend installing a barrier such as the
Kordon Termite Barrier
, which will repel termites from your home.
At Allstate Adelaide we also provide moisture protection and concrete curing to further mitigate the risk of termites in the construction phase.
Speak with your builder about Allstate's preconstruction division or contact us directly using the orange chat button.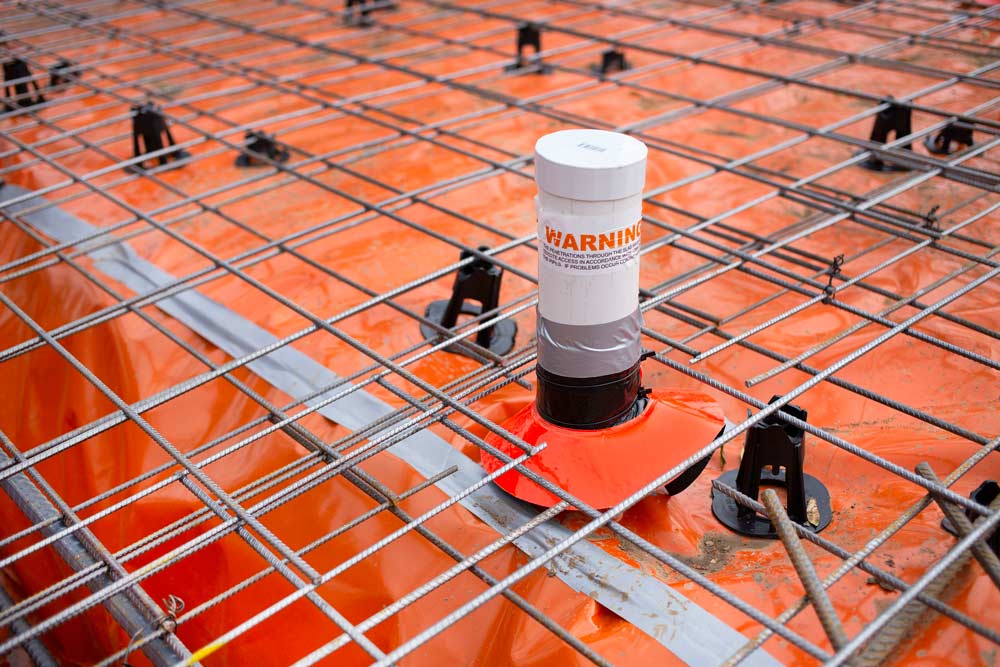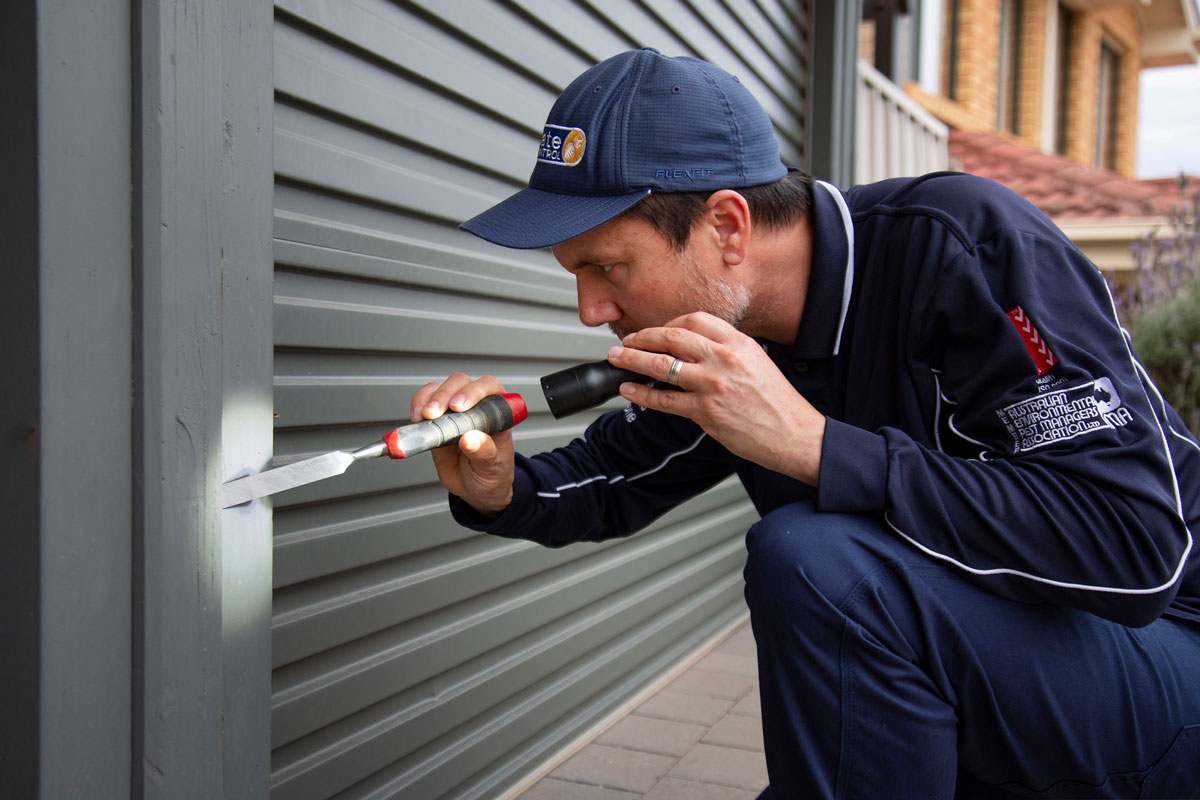 Check for termites when buying a home
Purchasing a property is one of life's biggest investments, which is why should you always make sure you're investing wisely by getting a building inspection. However it's important to know that this inspection doesn't cover termites.
That's why it's essential to also get a separate pre-purchase timber pest inspection from a qualified termite professional.
Precautions when living in your existing home
Whether or not you took the right precautions when buying or building your home, there are several important steps you should take to reduce the risk of a termite infestation at any stage:
Repair any leaks immediately – moisture-compromised wood is a haven for termites
Make sure you have sufficient drainage and grading to keep the soil surrounding your home dry
Keep all plants, bushes and trees trimmed away from the house
Don't stack firewood against your house
Book a termite inspection from a qualified pest control professional at least once every 12 months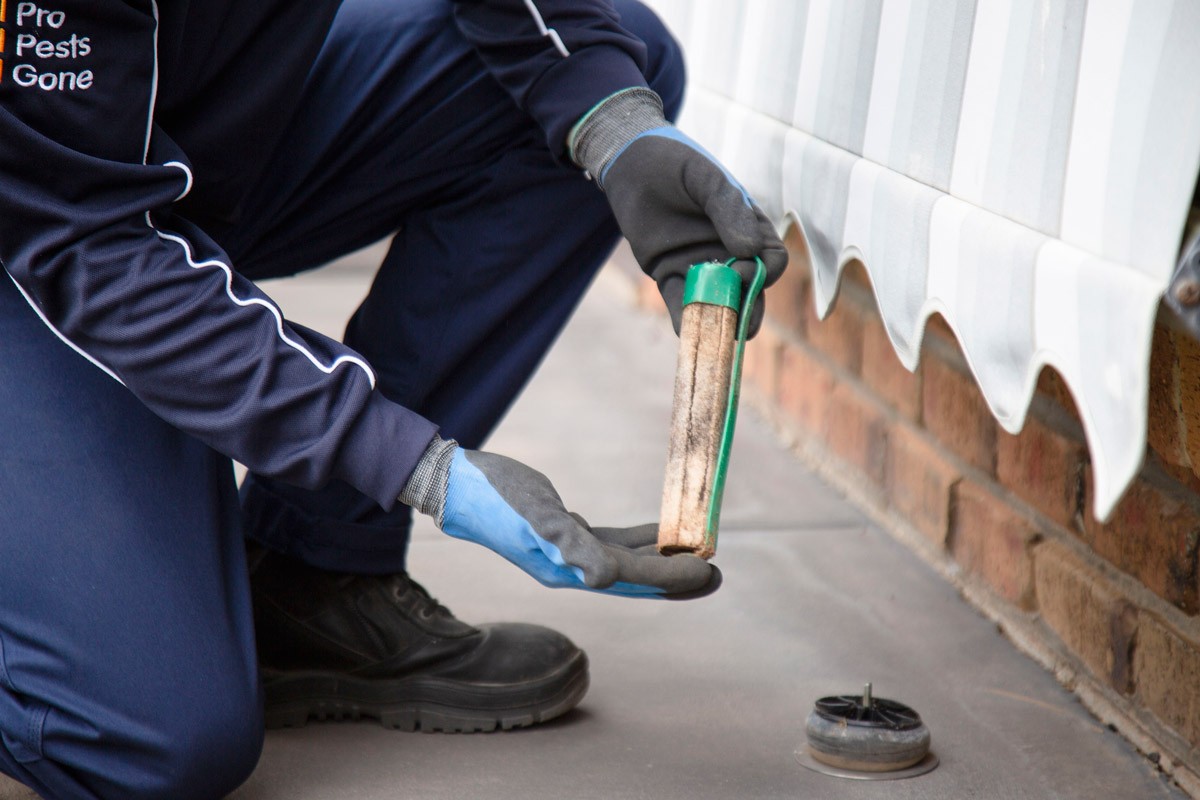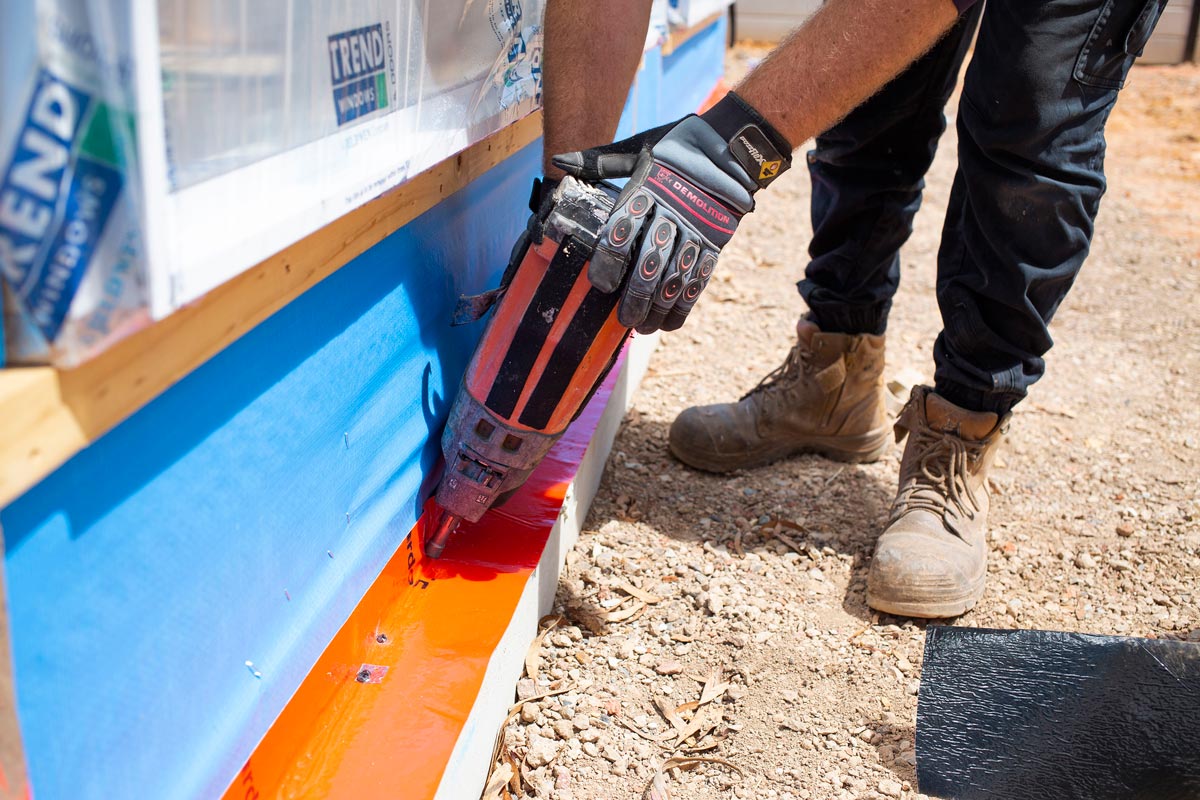 Prevention is a whole lot easier than cure
For homebuyers and owners, it really pays to invest in managing termite risk now, so that you can be confident you've protected yourself for the future.
Our termite control team at Allstate are some of the most experienced in Adelaide, and our dedicated pre-construction division helps builders keep homes protected from the beginning. Learn more about our termite services here.
Sort out your termite risk management today – click the orange chat button or speak to our friendly team on 8371 1277.