Do you keep thinking about getting a termite inspection but haven't got around to it?
As people who see the heartbreak that these insects cause on a weekly basis, we urge you to do it sooner rather than later.
To make it easy for you, we have put together this quick guide so you know what to expect from your next termite inspection.
Why get a termite inspection?
Roughly 20% of all Australian homes will get termites at some stage, which is why the CSIRO recommends getting an annual inspection. Termites wreak havoc on your home and cause major structural damage, and unfortunately it's not usually covered by your home insurance.
A simple $200-$400 investment each year will save you from potentially hundreds of thousands of dollars in the long run.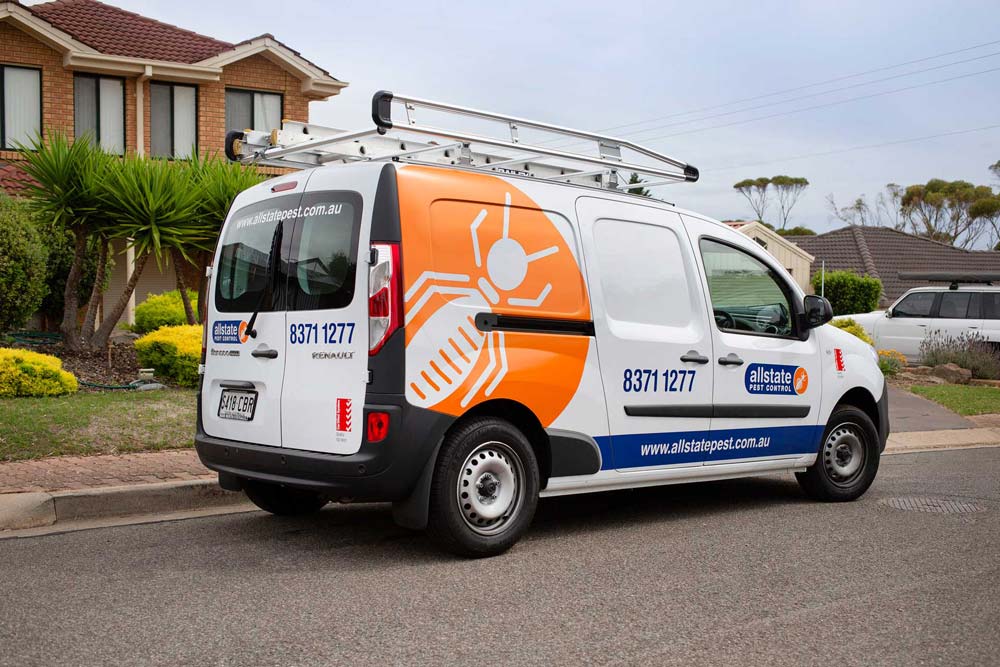 What happens during a termite inspection?
Once you book your inspection, a qualified termite technician will come out at the agreed time to inspect your home.
They use a range of tools to detect the termites and cover all areas of your house, outbuildings and grounds.
Once they have completed the inspection, they will explain what they have found and give you recommendations for treatment if needed, or tell you how to reduce your risk for future.
Your technician will email you a detailed report including photos and a proposal for any necessary termite control.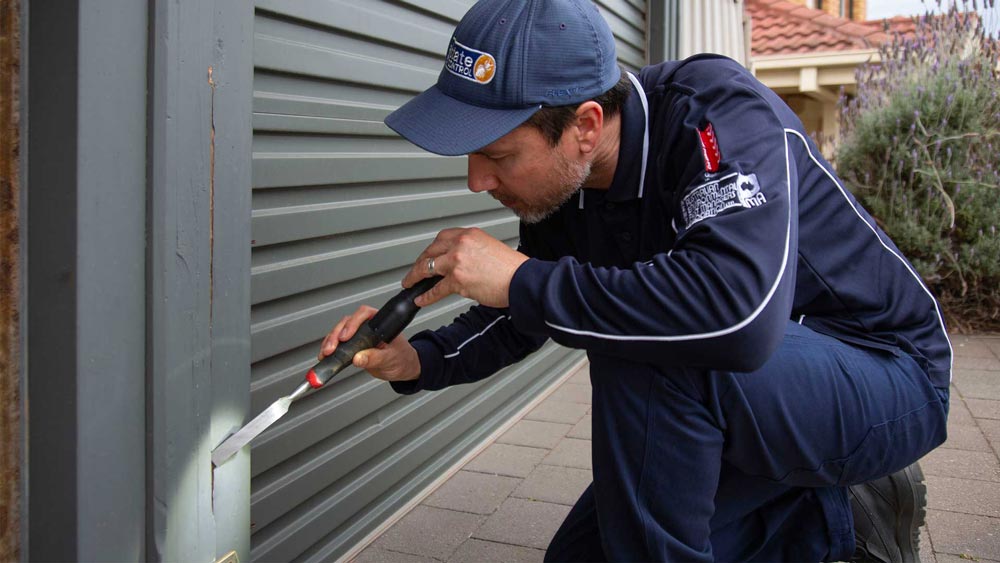 What areas of my property does it cover?
While a termite technician will focus on areas that are likely to harbour termites, Allstate technicians will cover every area of the property so that nothing gets missed.
This includes the:
Interior – each room is checked top to bottom including doorframes, skirting boards, cupboards, floor surfaces and wall surfaces.
Roof void – if we can gain access to the roof void, we will check over the timbers with a sounding tool and screwdriver.
Subfloor – if you have a subfloor, we check this by either cutting traps into the floor or by using our Borescope technology to check for signs of termite entry.
Exterior – we inspect the full perimeter of the house from the foundation edge to the fascia, using a sounding tool and screwdriver.
Outbuildings – we inspect every outbuilding, inside and out.
Grounds – we inspect the grounds of the house, including landscaping timbers, gardens beds, trees, stumps and the fence line.
How do pest technicians detect termites?
The techniques used include:
Sounding – a sounding tool tests the integrity of the wood.
Moisture readings – we use a moisture meter to get the background reading for the house, then find any areas where the reading is higher, which tells us there are termites present.
Movement detection – this tool fires infrared rays into the timber to check for termite activity.
Borescope – this allows us to take pictures of active termites in timber.
Visual inspection – we will also visually check for ingress points and mud tubes.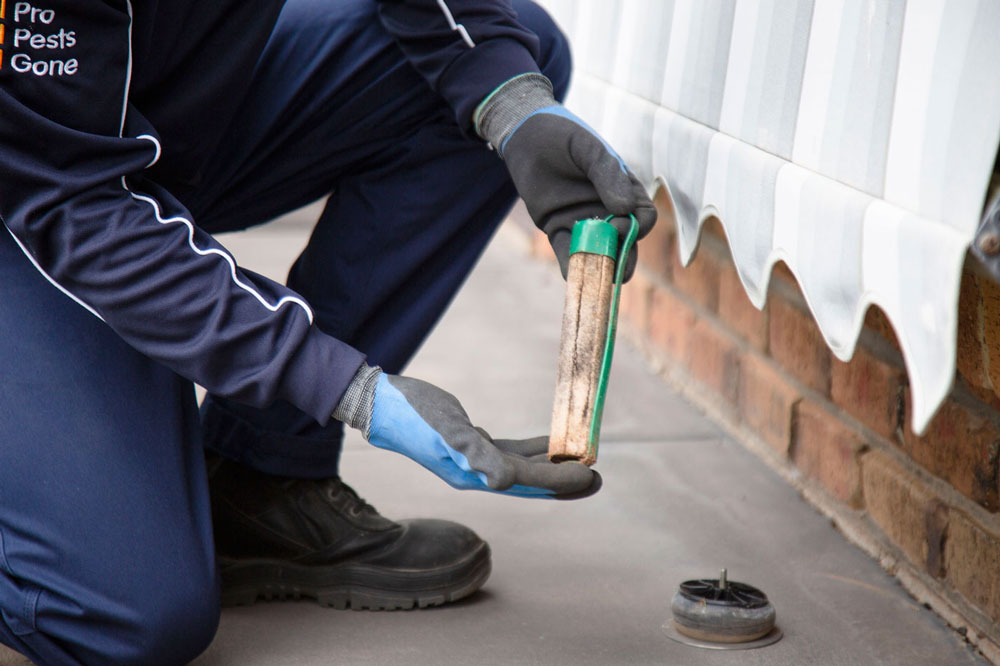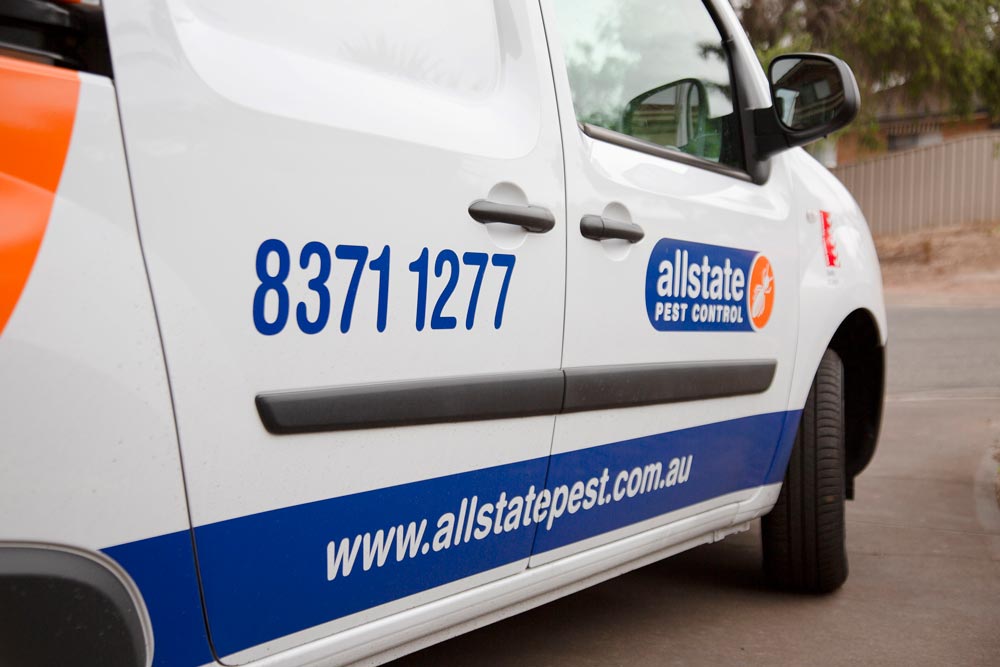 What happens if they find termites?
If we find any signs of termite activity, we will recommend control and management systems best suited to your home and the degree of infestation. We will explain these thoroughly and detail them in your termite inspection report.
How do I know if I have termites without an inspection?
The short answer is you don't. Once you see in any obvious
signs of termites
, they have caused significant and costly damage.
For most homes getting an annual inspection is the best way to protect yourself.
How much does a termite inspection cost?
A lot less than the cost of fixing a damaged home. Allstate termite inspections range from $200 to $400 depending on the size and structure of your house and the size of your property.
To get a quote or book your termite inspection, live chat now or phone us on 8371 1277.