Your solar panels were working out great, but then the birds moved in. Your roof quickly became inundated with pigeons and your solar panels were covered in feathers and bird droppings. You may have heard about bird proofing your solar panels, but wondered if you actually need to do it, or you could just wait for the birds to move on?
The answer is yes – you do need to install proofing on your solar panels in order to protect them from pest birds. While you could use other methods of bird control, as soon as you remove pigeons from under your solar panels it's likely a new flock of birds will come and replace them.
Why bird proof your solar panels in Adelaide?
Unfortunately solar panels are a 5-star nesting spot for pigeons and other Adelaide pest birds, thanks to fact they are provide shelter and a hiding place while being up high away from most predators.
Even if you can put up with the mess they create, it's unwise to let them continue living and breeding on your roof because a) the damage they cause to your solar panels and b) the significant health risk. If pigeons roost on your solar panels for too long, these are just some of the problems you're likely to face:
Your panels stop working effectively: pest birds damage the wiring on your solar panels and interrupt the flow from the panels to the board.
Your solar panels sustain expensive, long-term damage: bird droppings are corrosive and if allowed to build up on your panels can permanently damage them.
Your roof gets stained: by nesting under your panels, birds leave far more droppings on your roof than they otherwise would, which can stain and damage it.
You are exposed to bird lice and dangerous pathogens: birds carry lice and infectious pathogens including Salmonella and E. Coli, which can cause serious problems for humans. When birds nest on your roof, bird lice find additional hosts by entering the roof cavity and feeding on the humans inside. Infectious diseases are spread through feathers and droppings, which quickly turn to a dust-like substance and spread to the inhabitants below.
You attract other pests: birds' droppings and nests attract other unhygienic pests like rats, mice and cockroaches.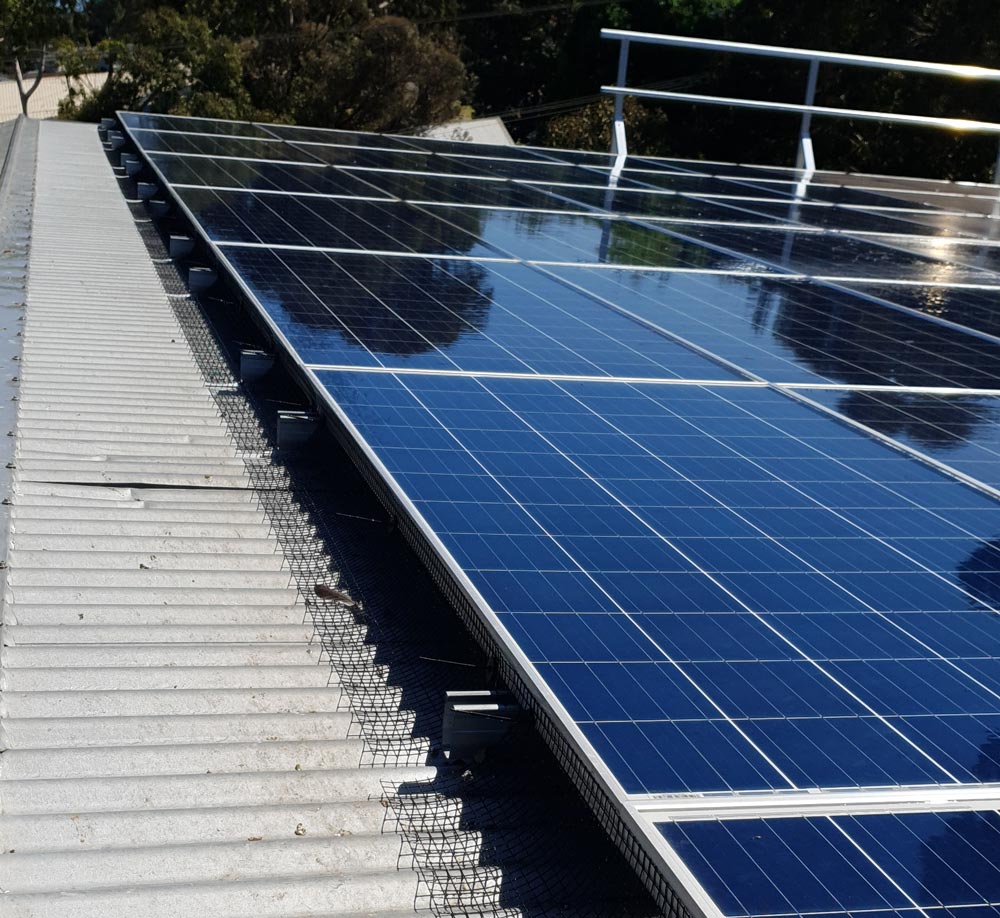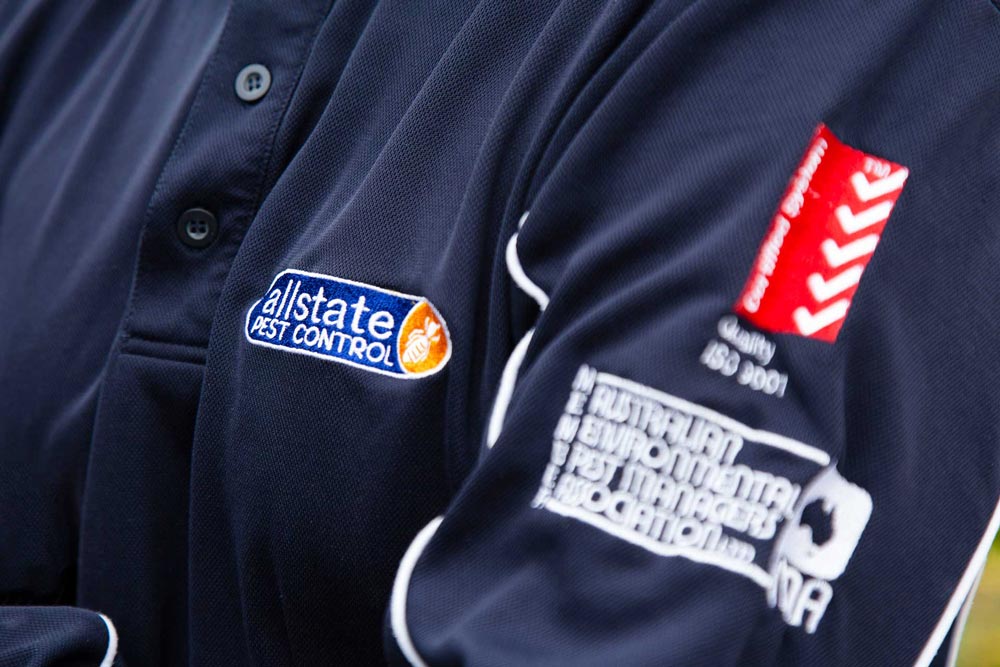 Getting solar proofing installed
Now you know that birds under your solar panels are more than a noisy, messy nuisance, you'll understand why it's best to keep them out for good.
By bird proofing your solar panels, you will reliably stop them from nesting underneath, but the task should be carried out by an Adelaide pest control professional to make sure you don't get any future problems.
Here's what you can expect when our team pigeon proof your solar panels:
We willl inspect the roof and roof cavity to find all birds dwelling in your home, then eradicate them through one of a number of bird control methods.
We remove all faeces, feathers and nesting material, then thoroughly clean the solar panels and surrounding areas.
We fit a hardwearing, UV coated mesh to the outsides of your solar panels. The mesh can be removed and reinstalled for any future solar panel maintenance, and doesn't interfere with your solar panels' function or affect their warranty.
1. In addition to our Money Back Guarantee, we offer a 1 year warranty: if birds manage to get under your solar panels within this period we will come and fix the problem free of charge.
What if I don't yet have solar panels?
If you're based in Adelaide and about to invest in solar panels, you can save yourself the hassle of any bird problems and get solar panel proofing as soon as your solar panels are installed.
Call us
for a free quote and to book.
Your chance to remove pest pigeons for good
If you're sick of birds hanging in and around your solar panels (or dreading the prospect of it happening), solar panel proofing is the most effective way to keep them out permanently. Allstate Adelaide's bird control team are experienced, highly trained, and always look after our customers.
Learn more about solar panel proofing and get a quote today– click the orange chat button or speak to our friendly team on 8371 1277.